To find Love and £24k Worth of free Art
Valentine treasure hunt, our Artist Dom Pattinson gave Londoner's the opportunity to find love as well as £24k worth of FREE art on a unique Valentine's Day Treasure Hunt in partnership with Zebra One Gallery and Citysocializer. Pattinson's provocative street art-inspired work is collected by everybody from George Clooney to Brad Pitt and he's enjoyed sold-out shows in New York, Portugal, and London.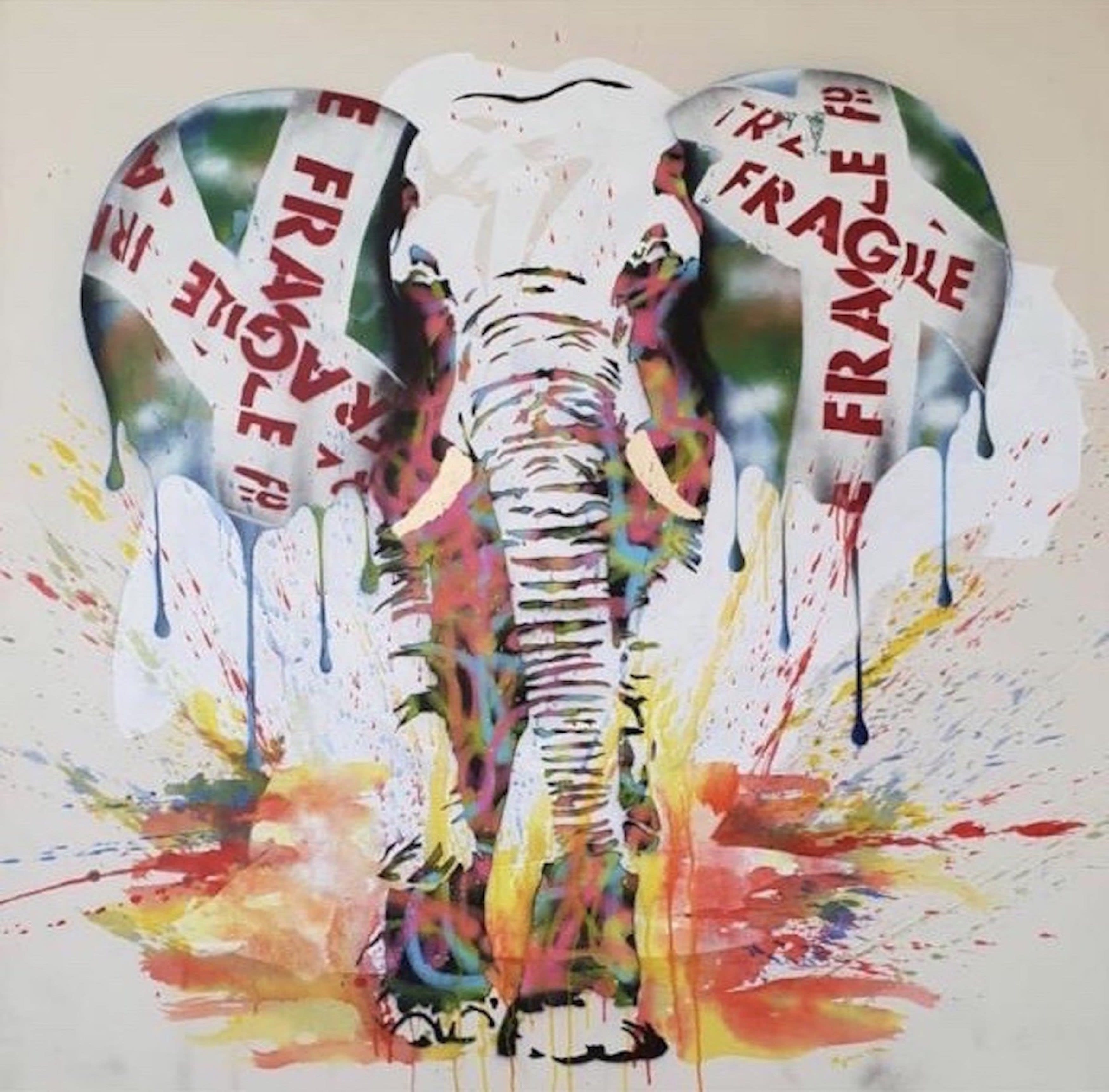 The innovative artist created six, one-of-a-kind artworks for the free event – each worth £4k – which he hid around the capital for singletons to seek out in a romantic 6-9 pm treasure hunt on Valentines night the 14 February.
Valentine Treasure Hunt Clues were shared on the Instagram accounts of Dom Pattinson (@Artbydom) Zebra One Gallery (@zebraonegallery) and Citysocializer (@citysocializer) on the 14 February on the night of the big hunt.
Londoners were welcome to join the Valentine Treasure Hunt, by meeting at 6 pm at Balls Brothers – Austin Friars 10-11 Austin Friars, London EC2N 2HGon Valentine's Day, with the possibility of finding a work of art and a like-minded companion to enjoy it with.
Pattinson explained: "I met my future wife three years ago at my last free art treasure hunt. And another couple from that hunt will be getting married later this year.
"So I thought it was fitting to create this art treasure hunt for Valentine's Day, to unite like-minded singletons who share an interest in art or London's exciting opportunities, to enjoy a unique experience together, make friends and possibly something more.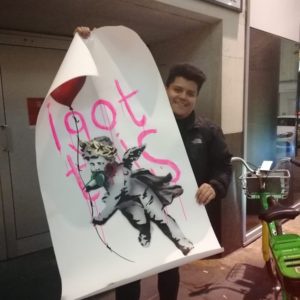 The urban artworks featured cherubs, hearts and roses and some were designed to work alone, or as a pair, should two pieces hang in one couple's home in the future.
Pattinson has enjoyed global acclaim for previous free art treasure hunts in both London and New York. He met his partner three years ago during his last hunt and hopes this special Valentine's experience will replicate that for another lucky couple.
The acclaimed artist's work fuses urban and street art with witty, often thought-provoking imagery and has been featured everywhere from Vogue, Vanity Fair and The Times to the cover of Time Out
The Valentine Treasure Hunt
Balls Brothers – Austin Friars
Ended
10-11 Austin Friars, London EC2N 2HGon Valentine's Day
This post told you how to get involved: @zebra1gallery artist @artbydom is giving Londoners the opportunity to find love as well as £24k worth of FREE Art